Today we are going to have a conversation with a recent graduate and audit-consultant at PricewaterhouseCoopers (PwC). Artemiy politely agreed to answer popular questions and outlined his path to a desired career.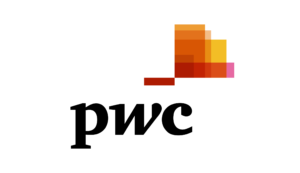 Good to have you here! Tell us a little bit about yourself. What is your background?
Thanks for inviting me! I am Artemiy, in my twenties I've already lived in four Russian cities, of which two are located in Siberia. Back in school I was an ordinary guy interested in programming, reading and football. For now, I have completed my bachelor's degree in Quality Management at Tomsk State University. During my studies at the TSU, I participated in a couple of competitions, notably Banks Battle, got to semi-finals, also more well-known Global Management Challenge with quarter-finals. Shortly after graduation I moved to Saint-Petersburg, where I applied for an internship at KPMG, but wasn't preparing properly and didn't get there. Later, this experience helped me to get to KPMG's online course called Foundation for Graduates, which was really useful. During recruiting process I understood the specifics of every company within so called Big Four (PwC, EY, Deloitte, KPMG). I decided to head to Moscow for better career perspectives within Big Four. I applied to PwC and successfully got in. Why PwC you'd ask? I have a bunch of friends in Moscow office, who recommended the place for its corporate culture.
That's really fascinating! Could you tell us about your company and audit in general.
Not sure if PricewaterhouseCoopers needs any introduction here, it is the largest professional network in the world. We provide audit, advisory, assurance and consulting services. In a couple of words, audit is an activity undertaken to evaluate whether the company's financial statements match the real financial situation at an organization. PwC provides audit services to the largest players in the Russian and CIS markets.
Impressive! Now can you give any insights on how to get into PwC? Did you have any internships?
Carefully crafted CV is a must, if you want to pass the screening stage. Even if your background isn't quite stunning you can lay it out in a manner that HR manager will got interested. To improve your CV, look for successful candidates' CVs on the Internet and learn from the best. It is obvious, but never lie on your CV. If you have been invited to the interviews stage, now it's time to show your A-game. I suppose, I got my interview, since during my studies at the TSU I completed an internship at "Gazprom Neft-East", I optimized delivery time and analyzed value chain using lean production for logistical support. This experience helped me to pass screening and have something to talk about on the interview with HR.
Any tips on how to pass the actual interview?
If you have passed an interview with HR, you are going to have interviews with three different managers, forty minutes each. How you fit into the organization and the knowledge you possess have both about 50% influence on the final decision. If you are an accounting major, you better to be extremely good, if you are any other major you have to demonstrate general understanding and the ability to think on the fly, if you successfully do that, interviewer will understand that you are a person capable of learning all the required skills in a short period of time. Concerning the "fit" part of the interview, don't hesitate to ask your HR manager what you should work on, in order to be prepared for the interviews with managers.
Would you describe your plans and aspirations?
I have gotten to a place I wanted to be a part of. So, my career plan is to grow within the PwC. However, PwC isn't only audit, if you're not interested in this career path, you have a wide range of options within the organization. You might be interested in applying to operational consulting department, corporate finance or any other. There are young law grads who went to tax department and became quite successful in the field. So, I think you should carefully consider your interests and learn about different options!
Thank you for answering the questions and contributing to the community of Helsinki Financial Club! We would love to see you again!
Thanks for having me! Don't hesitate to connect with me on LinkedIn.
If you would like to see more interviews and materials like that – become a member of Helsinki Financial Club, sign up on Facebook and share the post.
Disclaimer: All views and opinions presented here are those of the authors and do not necessarily reflect official position of the PwC.